HOME | PRODUCTS | SERVICES | PARTNERS | SUPPORT | ABOUT | CONTACT US



Embedded Systems Solutions (ESS) is pleased to announce that now ESS is an exclusive distributor for solidThinking, Altair's Math, Modeling and Systems Development product portfolio.

ESS and Altair invite you to participate in the solidThinking's Model Based Development Conference to be held between June 14 - June 22, 2016. Attend this multi-city event to learn how Altair's Next Generation Math and System Design products can be applied right from concept studies, control design, multi-domain system performance optimization to controller implementation & testing.
Shorten System Design Cycles with Model Based Development
Event Details

14/06/2016

16/06/2016

17/06/2016

20/06/2016

22/06/2016

Park Plaza

Le Meridian

Le Meridian

Le Meridian

Novotel
Hi-Tech City

Bangalore

Chennai

Delhi

Pune

Hyderabad
REGISTER NOW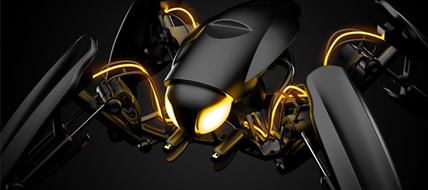 Agenda

09:00 - 09:30 AM

Registration

09:30 - 09:45 AM

Introduction to Altair & Product Portfolios

09:45 - 10:40 AM

Introduction to Model Based Development

10:40 - 11:00 AM

Tea Break

Demo Viewing/Technical Consultation

11:00 - 12:00 PM

Introduction to math and system portfolio COMPOSE & ACTIVATE Tools

12:00 - 01:00 PM

Model-Based Design of Embedded Systems

01:00 - 01:25 PM

Q&A

01:25 - 02:25 PM

Lunch

Networking/Demo Viewing/Technical Consultation
Join us to hear industry presentations and panel discussions focused on model based development using solidThinking Compose, Activate & Embed.

Who Should Attend? Anyone interested in Model Based Development and High-Level conceptual prototyping
Integration & synthesis managers.
Controls Engineers.
Signal Processing Engineers.
Embedded Software Developers.
Communication System Designers.
System Simulation Engineers.
Data Scientists .
To register, and for more details please visit at www.solidthinking.in/events/seminars or email us at solidthinking@embeddedindia.com