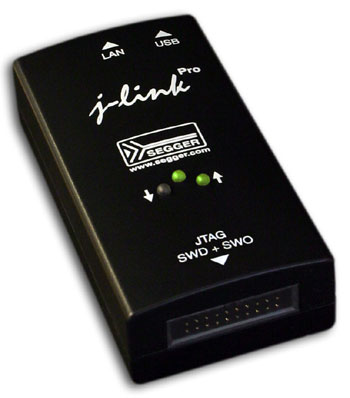 SEGGER J-Links are the most widely used line of debug probes available today. They've been proven for more than 10 years with over 250,000 units sold, including OEM versions and on-board solutions. This popularity stems from the unparalleled performance, extensive feature set, large number of supported CPUs, and compatibility with all popular development environments.

With up to 3 MBytes/s download speed to RAM and record breaking flashloaders, as well as the ability to set an unlimited number of breakpoints in flash memory of MCUs, the J-Link debug probes are undoubtedly the best choice to optimize your debugging and flash programming experience.

J-Link debug probes support all ARM 7/9/11, Cortex™, Renesas RX™ CPUs and are supported by all major IDEs such as IAR EWARM, Keil MDK,Rowley CrossWorks, Atollic TrueSTUDIO, IAR EWRX,Renesas HEW, Renesas e2studio, including GDB based IDEs, and many others.
Debug smarter and faster with J-Link debug probes!